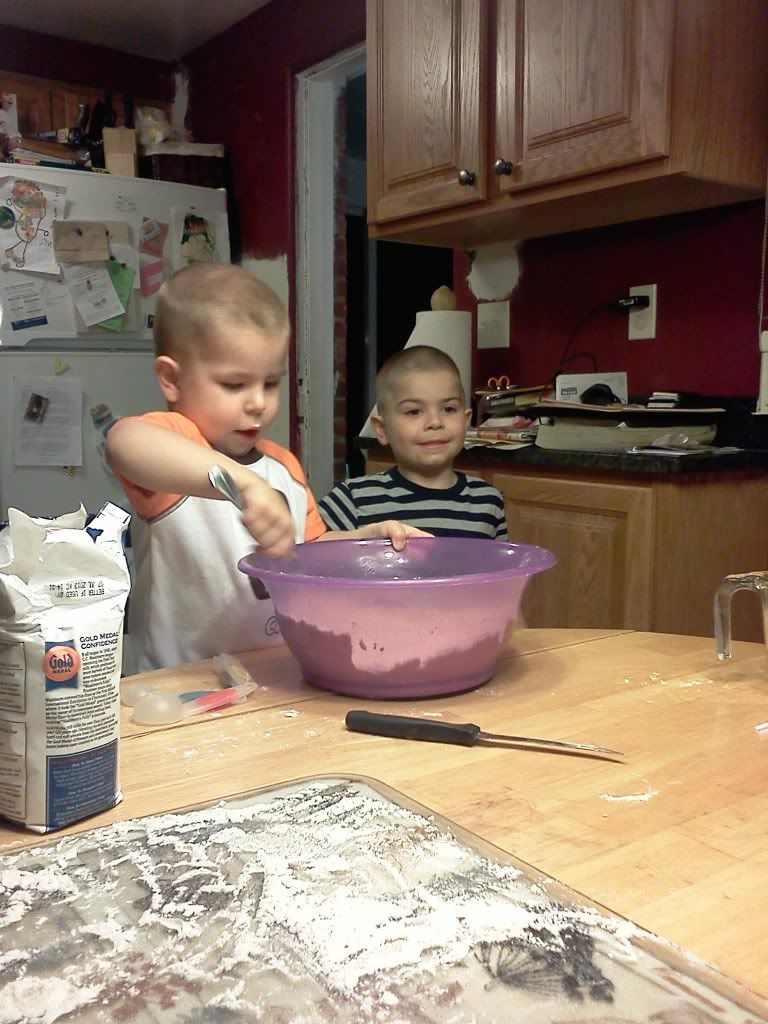 Tyler stirring dough while Evan poses
Evan and Tyler helped Mommy make semi-homemade Cinnamon Rolls using the Pillsbury Specialty Hot Roll Mix.
The rolls turned out so well that I think we will make them this way from now on instead of just buying the frozen ones!
Now the house smells like a bakery. Yum!
The boys will get to enjoy their rolls in the morning for breakfast. They didn't finish baking until after they were fast asleep.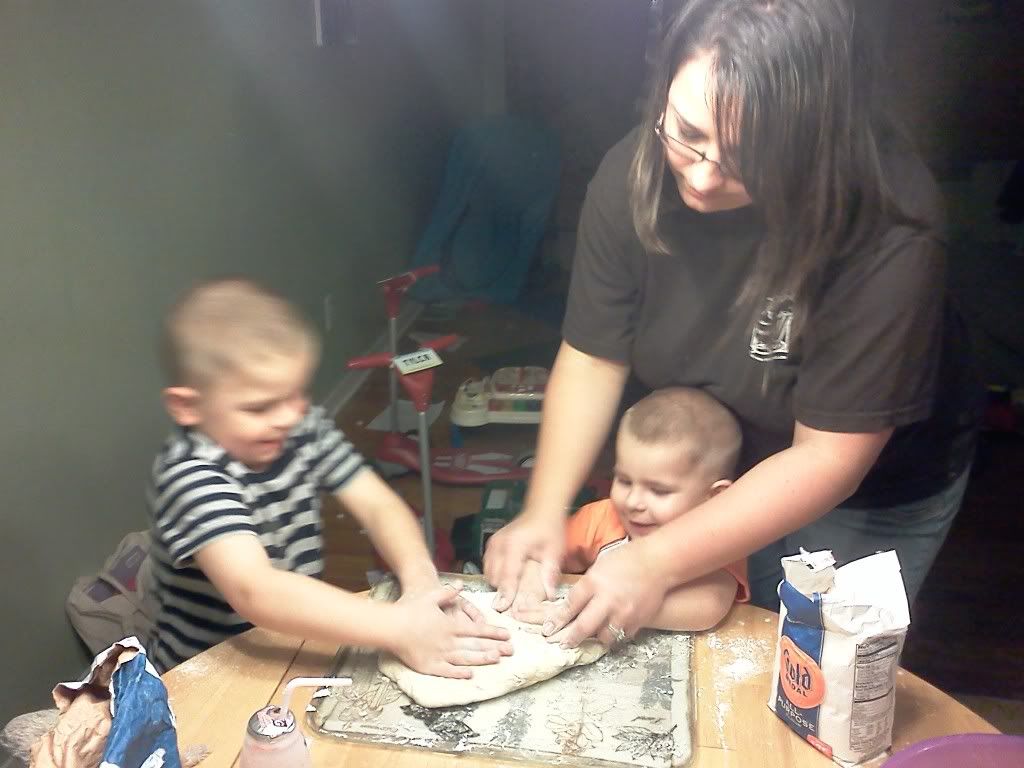 Kneading the dough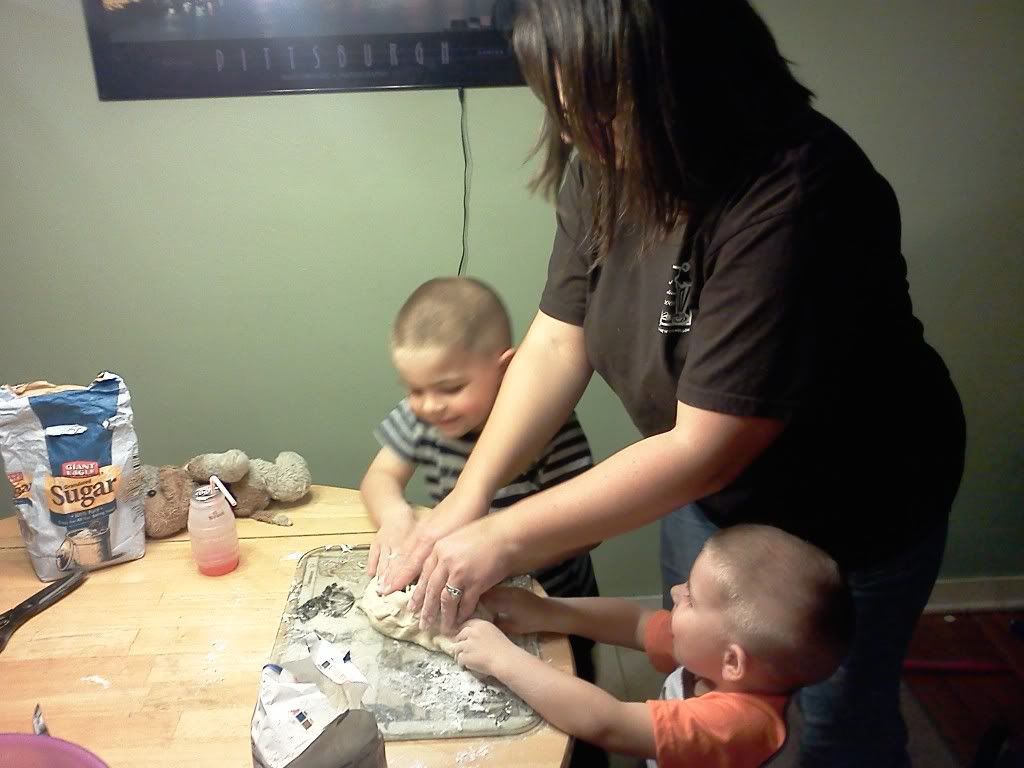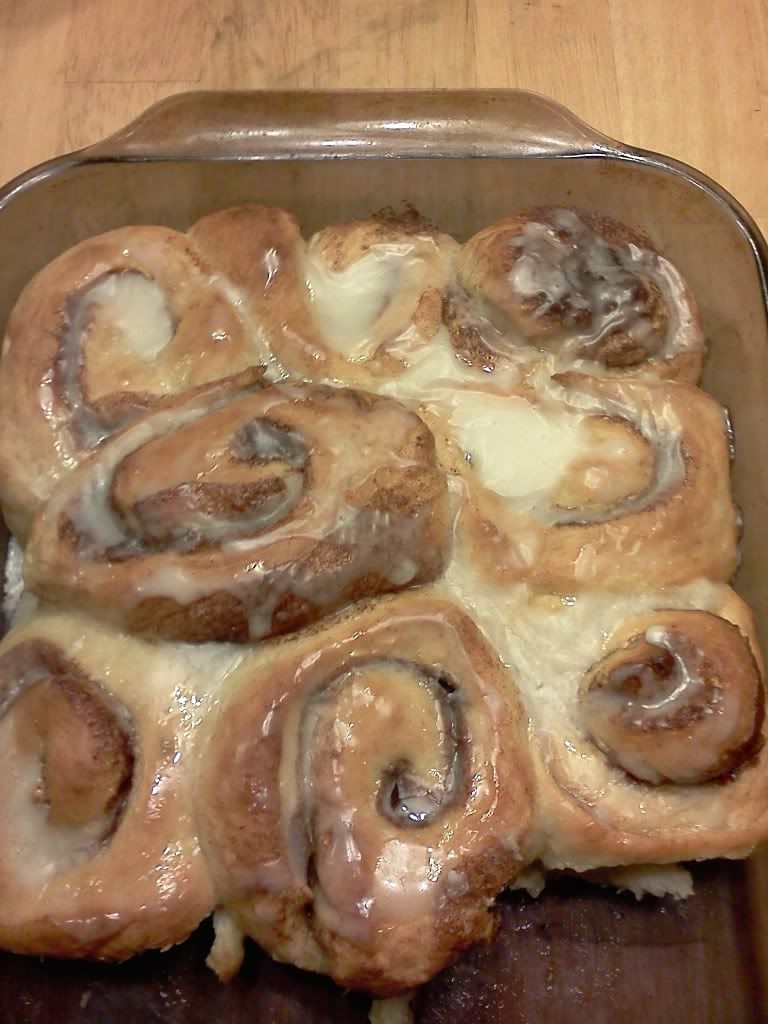 We almost weren't able to make them because we didn't have flour. But, I asked one of our neighbors who provided some flour. So, as thanks, I took a couple of rolls over to their house as soon as they were done. They were quite appreciative and asked me if I could give them the recipe sometime! Well now...I'm becoming quite the domesticate, huh?